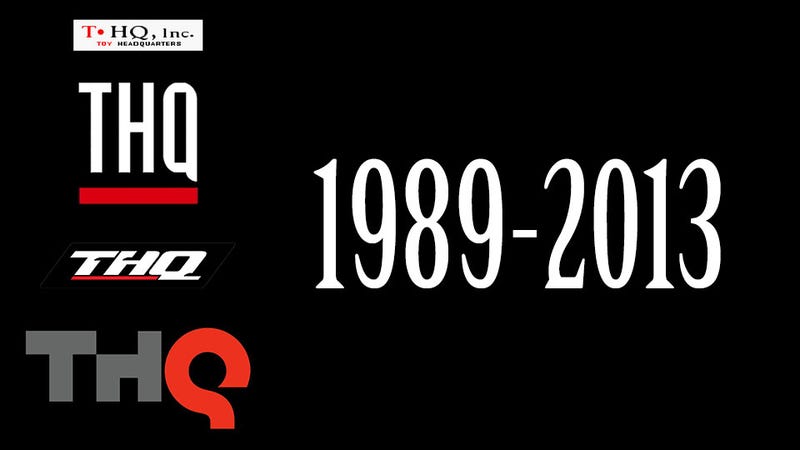 For all intents it happened late last year, but today the results of an auction called it: THQ, formerly one of the biggest video game publishers in the world, is no more.
It's been a hell of a ride.
While technically first formed in 1989 as Trinity Acquisition Corporation, THQ began business proper in 1990, as "Toy Head Quarters," only entering the video game business in September 1990 when it bought the video game arm of Brøderbund, a publisher famous for releasing the original Price of Persia.
Its very first game was... Peter Pan and the Pirates, released in 1991.
The gaming side of THQ was soon performing so well that in 1994 the company ditched toys (like figures and board games based on Home Alone) and dedicated itself wholly to releasing video games. Some of its more notable releases in these early years include certain Nintendo versions of games like Pit-Fighter and Road Rash. Unlike other competitors, who by the mid-90s were falling over themselves to release games for the new PlayStation, Saturn and N64 consoles, THQ made deals with developers to continue releasing titles on older platforms like the SNES, which resulted in massive profits for the company, as the costs of publishing on those systems was a fraction of what it was for newer consoles.
In 1997, THQ released its first wrestling game with the WCW license, which was a massive success, and while it swiftly lost that license to rivals EA—foreshadowing similar battles to come over the UFC license—it made amends a few years later by going out and getting the rights to WWE games instead. Wrestling games would remain a staple of THQ's product lineup until the very end.
As the millennium rolled around, THQ began to get a little more serious, expanding its business and either buying or opening a number of new studios like Volition, Relic, Vigil and Kaos. It had also signed big deals with Disney, MTV and Nickelodeon to release licensed titles based on their properties, and before long this would grow to be one of the most successful arm of THQ's business. And also one of the most precarious.
With the addition of even more licenses, like Games Workshops' Warhammer 40K, it looked like THQ was well on its way to becoming one of the biggest publishers in the world, vindicated by the fact that in 2007 the company enjoyed its biggest year of sales (and profits) on record. Series like Dawn of War, Red Faction, Full Spectrum Warrior, Destroy All Humans and Saints Row were doing well, and a flood of big-selling kids games based on wrestling, Pixar's films and Spongebob Squarepants were printing money.