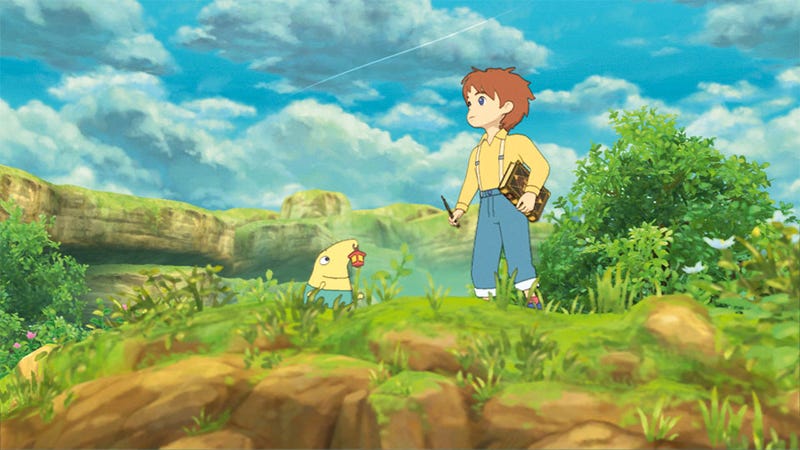 If you like beautiful things, you're probably getting ready to sit down and play Level-5 and Studio Ghibli's Ni No Kuni. Before you fire that baby up for the first time, though, you have a very important thing to decide.
What language you'll be playing the game in.
I know Chris and especially Jason have both spoken highly of the game's English vocal track, which is one of the best ever assembled for a game, especially one of this scope. So if you simply cannot abide reading subtitles, and want to enjoy the game in a language that for readers of this site is likely their first, you'll be fine.