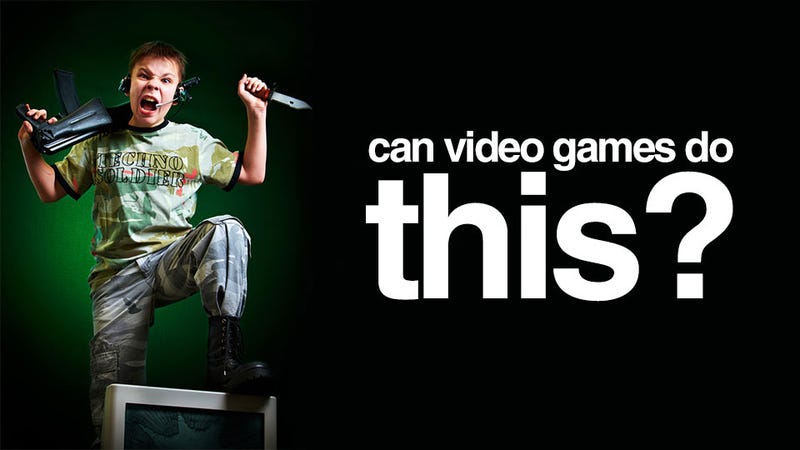 IGN editor-in-chief Casey Lynch works on weekends and asked me last Saturday to chime in on the topic of violent video games.
He hit up some other folks, too. So if you'd like to know what Adam Sessler, Ben Kuchera, Ben Silverman, Brian Crecente, Dan Hsu, Dan Stapleton, Francesca Reyes, Harold Goldberg, Ian Bogost, Jeff Gerstmann, Jeremy Parish, Jim Sterling, John Davison, Kevin VanOrd, Kris Graft, Leigh Alexander, Logan Decker, Ludwig Kietzmann and Sophia Tong had to say about the state of the debate about violent video games, go read Casey's piece.
I'm in there too. Right at the end, because either Casey thought I should have the last word or because the list really is in alphabetical order by first name.
I present my replies here, as well, to highlight the two things I brought up which are my two main frustrations about the debate about video game violence:
1) The people who criticize violent video games seem, quite often, to have not played violent video games (watching someone play them doesn't count!)
Casey had asked: "What did you think of the tenor, the topics of discussion, and the outcome of meeting?'
My reply: "It's hard to know what the outcome of the meeting will be until we find out what the Vice President is going to suggest to the President regarding violent video games. Our interview with one the attendees indicated that Biden didn't seem to be attacking games, but, not surprisingly, he also has little first-hand experience with them. The latter never helps in arguments about video games, much less in the possible creation of policy about them. It would certainly be nice if some of the discussion about violent games was about gaming literacy, if the people involved in policy that affects games in any way would take seriously the notion that in order to understand video games, you need to play them.