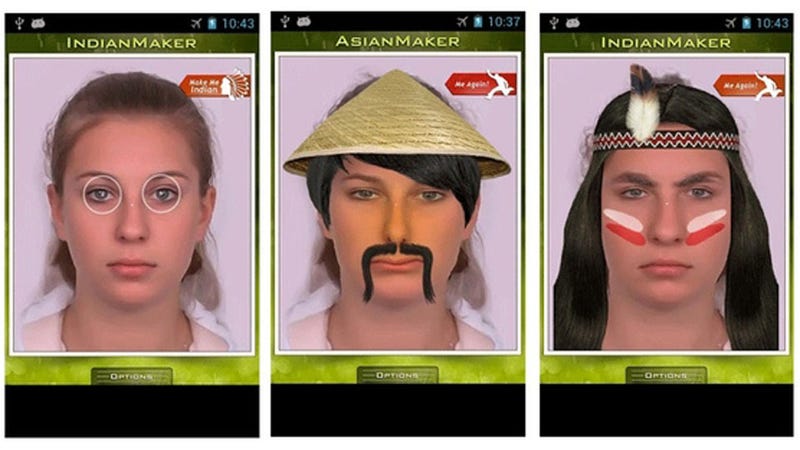 Last year, a pair of apps, Make Me Asian and Make Me Indian, raised eyebrows after they appeared in the Google Play Store. The original description (via Reappropriate) for Make Me Asian read:
Have you ever wondered to present himself as a person of another nationality? You can imagine, for example, Chinese or Japanese? No? Then immediately take your phone and download it [sic] amazing Android-application called Make me Asian.

This is just a fun app lets you indulge you and your friends! You can for a few seconds to make himself a Chinese, Japanese, Korean or any other Asians!
The apps allowed users to make themselves look "Asian" or "Indian" by superimposing outdated racist iconography. "These are nothing less than hateful and offensive stereotypes that are used to this very day to marginalize and humiliate people," wrote Peter Chin, who created the petition, on Change.org.
As Jezebel pointed out last December, a Change.org petition was created. Over eight thousand people signed the petition. Google listened and decided to remove both apps, reports NPR.