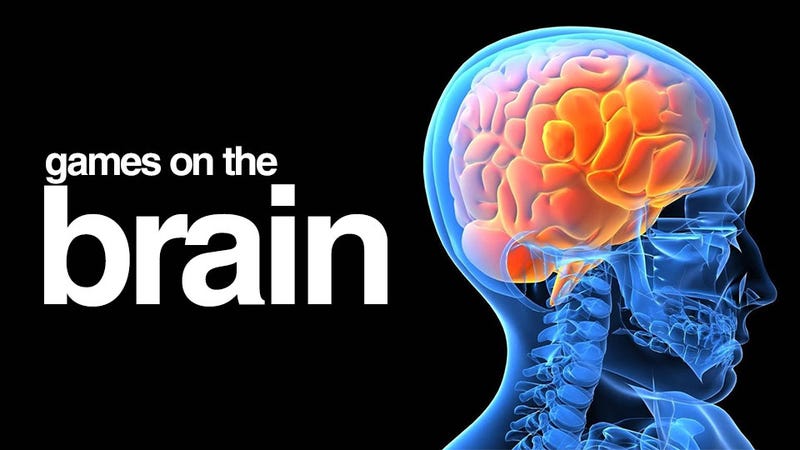 Early last year, seventy French university students sat down in a room. A group of scientists told the students they would be participating in a study to measure the effects of video game brightness on visual perception, and that they would each be paid 10 euros a day for their efforts.
The students split up into two groups of 35, and each group was randomly assigned to play a violent or non-violent game 20 minutes a day for three days. The violent games: Condemned 2, Call of Duty 4, and The Club. The non-violent games: S3K Superbike, Dirt 2, and Pure.
After each gaming session, the students were asked to write an ending to one of a few randomized stories. In one of the stories, for example, a driver crashes into the main character's car, causing a bunch of damage, and then the main character gets out of his car and approaches the other driver. Students had to fill in what would happen next.
After each gaming session, the students were asked to write an ending to one of a few randomized stories.
Then, each student was told that they would compete in a computer game in which they had to respond to a visual cue faster than an opponent of the same gender. The loser, the students were told, would receive a heinous noise blast that sounded like a combination of fingernails scratching a chalkboard, dentist drills, and ambulance sirens. Each student could determine the intensity and duration of the noise that their opponent would have to suffer through.
The results of this experiment—conducted by Ohio State University professor Brad Bushman not to measure brightness, as they had told the students, but to examine the connection between violent video games and aggressive behavior—were conclusive, the researchers said. The people who played violent video games were more likely to write more aggressive stories and dish out higher, more unpleasant noise. Violent video games, Bushman and his colleagues concluded, have a direct causal effect on aggression.
In other words, playing Call of Duty makes you want to fight.
***
This week, U.S. President Barack Obama asked Congress to dedicate $10 million toward studying the effects of violent media—including games, which he singled out during a speech Wednesday morning. In the wake of last month's tragic shooting at Sandy Hook elementary school—and the revelation that killer Adam Lanza had enjoyed shooter games like Call of Duty—violent video games have again become a significant topic in national conversation. And as part of a bigger plan to fight gun violence, Obama wants to see more studies on how games affect our behavior.