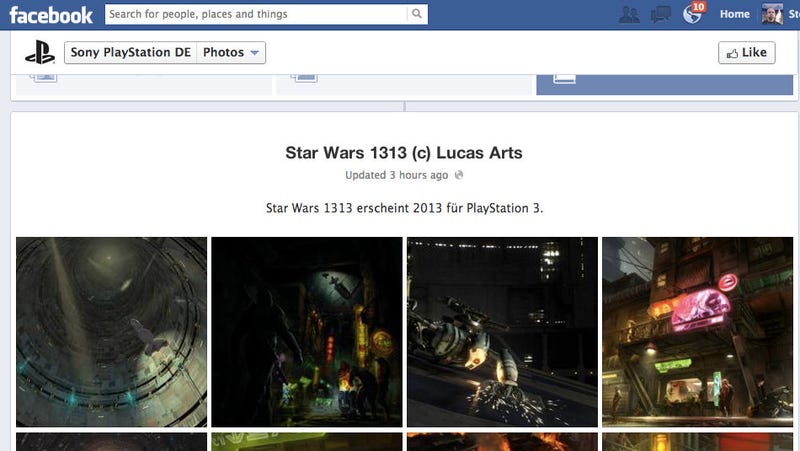 For some reason, the official Facebook page for PlayStation in Germany listed Star Wars 1313 as an upcoming game for PS3 today.
We're asking them and LucasArts why, because this is a bit of a surprise and may very well be what we in America call a typo.
Star Wars 1313 and its out-of-this-world graphics debuted last June at E3, where LucasArts officials coyly only said that the game was running on high-end PCs using a heavily-modified version of the Unreal Engine 3, a graphics engine that is set to be displaced by the next-gen Unreal Engine 4.