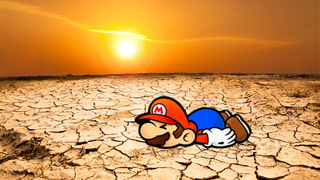 As with just about every other major console that has ever launched, promises and plans for the Wii U's first few months are thinning into the reality of a system plagued with a lack of early releases.
Today, Nintendo announced looming Wii U release dates for a couple of major games for their new console, but tied that to a slew of big-game delays, knocking a trio of significant titles out of the system's November-March launch window.
Wii U owners will get their hands on Nintendo and Traveller's Tales' single-player open-world action game Lego City Undercover on March 18 and Ubisoft's side-scroller Rayman Legends, as previously announced, on February 26. Potentially biggest of all will be Capcom's upgraded multiplayer action game Monster Hunter 3 Ultimate that hits on March 19.
But absent from Nintendo's listing today of its January-March line-up are Game & Wario, The Wonderful 101, Wii Fit U and Pikmin 3 (which had already been pushed to spring), all of which had originally been pegged by Nintendo to be out by March 31. Nintendo now merely indicates that those games will "arrive in the first half of the year." Early builds of those games have all been shown at Wii U press events since June 2012.