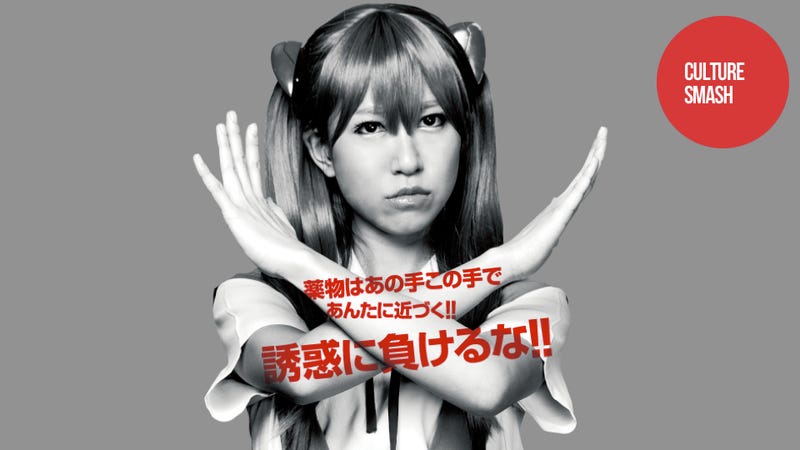 Sakura-Saki Inagaki isn't your typical comedian. She dresses as Asuka Langley from Neon Genesis Evangelion. She isn't only a cosplaying entertainer. She's a cosplaying entertainer who doesn't want you to smoke drugs.

For the past few years, the Osaka Pharmaceutical Association has printed and distributed pamphlets depicting Inagaki, crossing her arms in an "X", the Japanese symbol for "no" or "bad", and the catchphrase: "No good, absolutely. Cannabis." ("Dame, zettai. Taima." or ダメ、ゼッタイ. 大麻.) There is also a website, which gives info about various illegal drugs.
The pamphlets are public service announcements, and they are distributed in hospitals, government buildings, and pharmacies. Last fall, a new campaign was launched that focused on "dappou herbs", which are synthetic drugs that have become an issue in the last year—perhaps more so than marijuana.