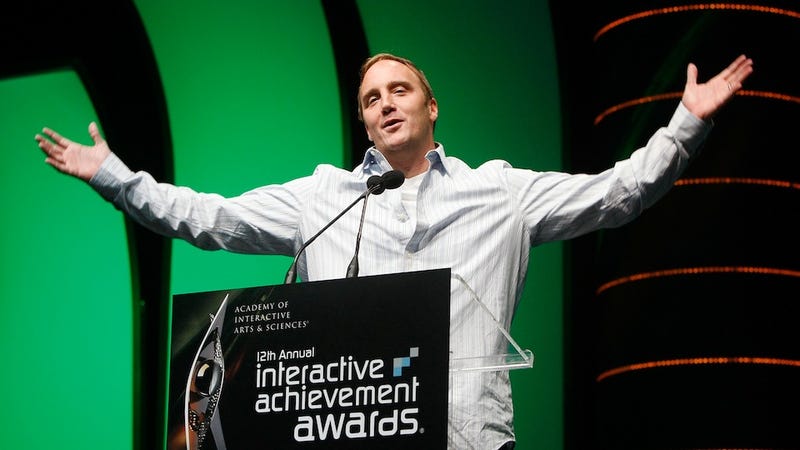 Comedian Jay Mohr won't be hosting the annual video game awards show at the D.I.C.E. Summit in Las Vegas this year. He's hosted the awards every year since 2006, merrily insulting part of his audience full of gaming industry professionals and snarking about video games for over half a decade.
The new host will be Nerdist's and Talking Dead's Chris Hardwick.
The D.I.C.E. awards were usually not televised or aired online, allowing Mohr to work a little more blue than the hosts of Spike's Video Game Awards. He gleefully mocked the lack of diversity in his game industry audience and skewered games with glee.
In 2009, on Richard Garriott: "That guy used 30 million to launch himself into space. Maybe he should have used that to launch 'Tabula Rasa.'"
On the DIY LittleBigPlanet that same year: "It's like buying a CD, plugging it in, and then having to go buy all the instruments."
In 2011: "This has been an amazing year for technological advancements. The Xbox 360 had Kinect. The PS3 had the Move and the geniuses at Nintendo introduced a red one. Come on, Nintendo. Try!"