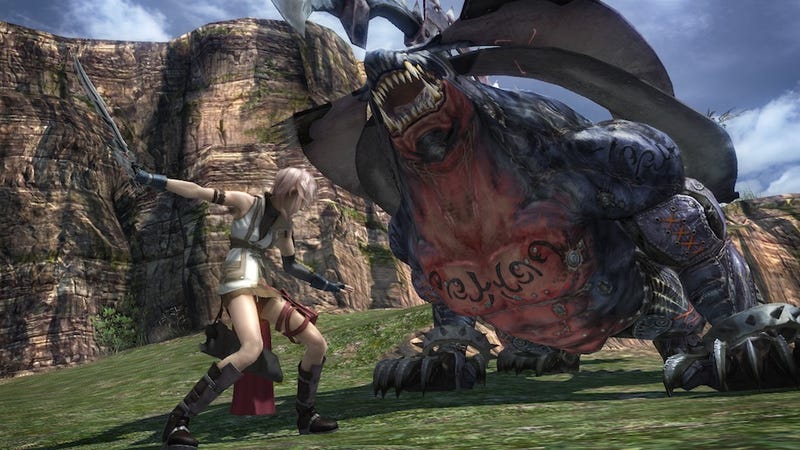 "Oh, I don't really like battles. I just play JRPGs for the story."
You've probably heard something like that before, or wrote it, or thought it. There seems to be a general consensus, for better or for worse, that a Japanese RPG's merits, if they exist at all, lie in its story and characters and overall charm. Not its combat, which is just something you do in between cut-scenes. That part is just a chore.
I am here to tell you that this belief is wrong.
Yes, JRPG battles can be a pain in the ass. Turn-based combat in a game like Dragon Quest IX really can feel like an obstacle, particularly when you're grinding your way through a dungeon full of underpowered minions. In many Japanese RPGs, your strategy for random battles is to smash the attack button as many times as possible until you get to the victory music. These fights aren't necessarily fun on their own; they're blocks you have to leap over in order to get to the real meat of the game, the story. Your rewards for the combat grind are dialogue, cut-scenes, and pretty new places to see.