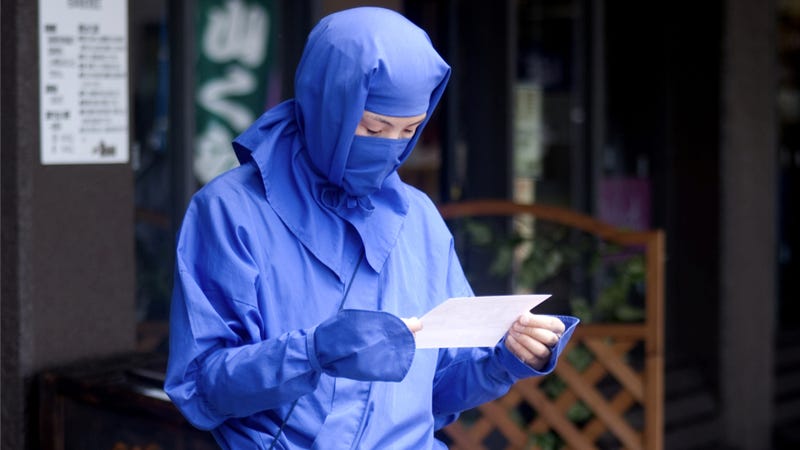 Well, it's about friggin' time! Starting this month, a new service will deliver ninja on the time and to the place of your choosing. The name of this new service? Why, Ninja Delivery. So clever.
Don't expect these on-demand ninja to climb walls and assassinate enemies. But who cares when ninja are only a phone call away?
There are, of course, the historical ninja (the real ninja) and the ninja of popular imagination. This service caters to the latter.