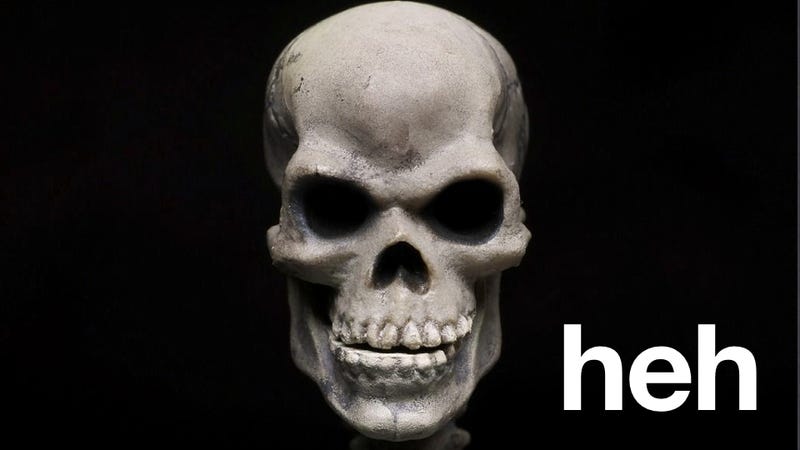 A skeleton wielding a sword is supposed to be scary. It was scary in 1963 when special effects maestro Ray Harryhausen created a whole army of them in Jason and the Argonauts. How do you kill something that's already dead?

But what happens when you take a Skeleton Warrior out of Jason and the Argonauts? And have him (or her!) laugh at crap TV, hang out with gay porn stars, or eat strawberries? You get internet hijinks, that's what.
A few years back, Japanese figure maker Kaiyodo—the folks behind the infamous Creepy Woody—released a poseable figurine based on the Skeleton Warriors in Jason in the Argonauts. And like Creepy Woody, the Skeleton Warrior has since become fodder for figure fans to amuse themselves.