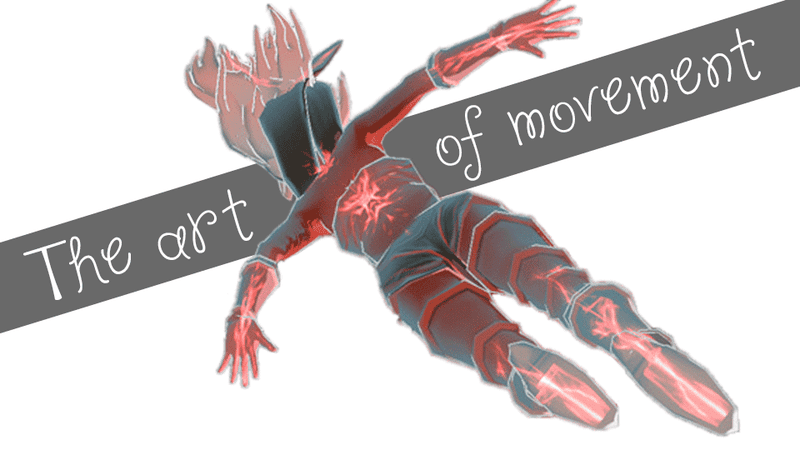 I have these dreams. Dreams where my body gets out of the way, dreams where I'm not restricted by the natural limitations of bone, sinew and gravity. The dreams are not always the same. Sometimes I glide. Sometimes I float.
Sometimes, I fly.
And then reality clips my wings, and I'm thrust back down onto my bed. Awake. It wasn't real.
Whatever I felt while I was dreaming—thrill, excitement, awe—is replaced with ache. Ache for something that's not possible, ache for something beyond my reach that nonetheless I felt palpably just moments ago. The best I can do is to dream...or to pick up a controller.
Ever since I learned about proper running form—the way your body is supposed to move to run optimally—I've become obsessed with movement. The motion of our bodies is a fascinating thing; downright mesmerizing, at times. Watch a runner. Watch a pole dancer. How long before you start wondering what moving like that feels like?
We can't all experience that sort of thing. That's where games come in. Much like dreaming, games are capable of making you feel like you're in motion even if you're actually sitting in place.
My intrigue probably isn't helped by the fact that I don't play soccer like I used to, back when I first learned about proper running form. Now I make a mental compendium of sorts for the way games let me move instead. Because sometimes, the yearning comes back and I need to boot up a game just to feel that elusive thing again—whatever it may be.
I'll tell you about some of my favorites.
Freedom
Maybe falling feels scary—imagine tumbling from a high place with no hope of surviving. Sometimes falling feels thrilling, that's why we seek out roller coasters and sky diving. But in Gravity Rush, falling feels like freedom. Press a button and suddenly the axis that everyone else is glued to doesn't apply to you.
Down is wherever you choose; the ground, meanwhile, can wait. You fall at high speeds, rushing toward a surface—sideways. You're falling, but you're falling sideways. This is freedom, not just because you're free-falling, but because you choose how.