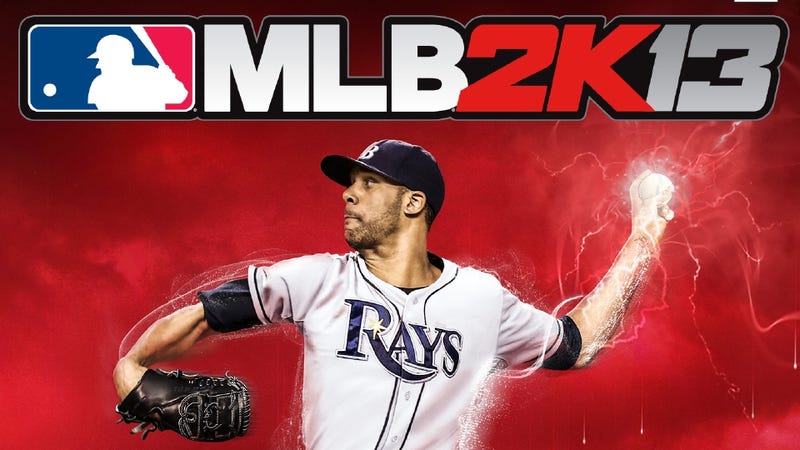 2K Sports surprised everyone with its announcement this morning that MLB 2K13 will release this year on Xbox 360. Pitcher David Price of the Tampa Bay Rays is the cover star. The game will be on shelves March 5.

2K Sports' MLB 2K series, long a money-loser and critical underperformer, was widely expected to be retired after 2K Sports' semi-exclusive pact with Major League Baseball expired at the end of this year. In a statement, Jason Argent, the 2K Sports vice president of marketing, thanked "our league partners for their support in helping us reach an agreement to bring back MLB 2K."
The language suggests that the deal was renewed at terms much more favorable to 2K Sports, and likely not under any kind of exclusive arrangement. 2K Sports, since 2006, had been the only third-party publisher of Major League Baseball video games—a deal that allowed for Sony to publish its own title, MLB the Show, plus a PC management simulation published by Sega.
The news release said MLB 2K13 would be published on the Xbox 360 and PlayStation 3. Previous editions were published for every platform imaginable, from PC to the Nintendo DS and Wii.
The game will be developed by in-house studio Visual Concepts of Novato, Calif., responsible for MLB 2K9 to present.
Strauss Zelnick, the chief executive of 2K Sports parent Take-Two Interactive, had long called the deal a money-loser and for years it was widely speculated that 2K Sports' MLB line of products resulted in a $30 million annual loss, which was overcome by the immense profitability of its popular and award-winning NBA 2K series.