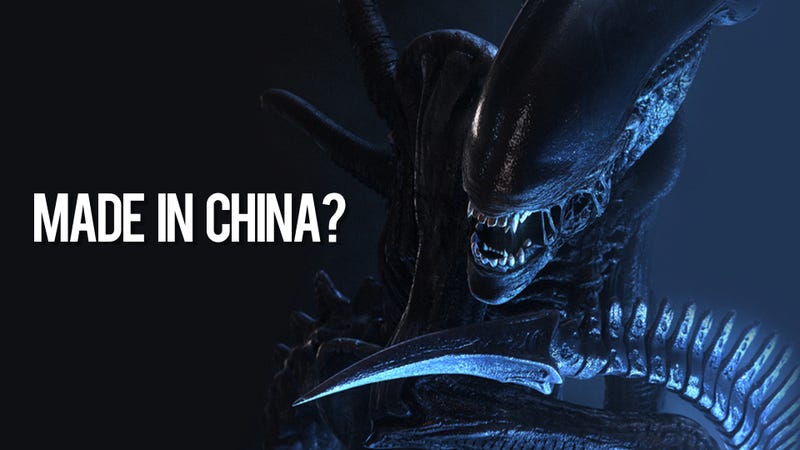 Swiss surrealist artist H. R. Giger is credited with designing the Alien (née Xenomorph) from the iconic movies and games.

The character appeared in a 1976 work by Giger. But could it be actually much older than that?
That's what one internet user named Zhao is claiming in China. This painting, Zhao blogs, was allegedly discovered at a Beijing flea market and is believed to be the work of influential Chinese artist Qi Baishi.
---
Perhaps because China is often accused of stealing intellectual property, a cottage industry has sprouted up, with folks in China saying Western inventions are Chinese knock offs (take this Men in Black 3 claim). Then, there's the bit about people making crap up on the internet.