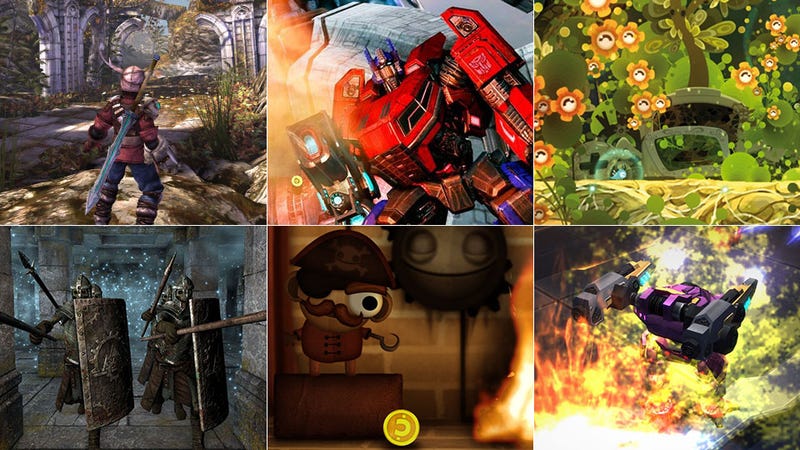 Just when you thought that it had passed, I went and saved the best for last. Or I procrastinated. Either way, looking back on 2012 from my death bed four years from now, these are the ten games that could possibly briefly pull me out of my fevered demetia, bringing a spark of recognition to my clouded eyes for just a moment before the relentless madness exerts its hold once more.
What? I have a life plan. It's just not a very good one.
2012 shall go down in the annals of Kotaku history as the year I became the editor of social and mobile gaming for the site, focusing primarily on games that can be played on phones, tablets, Facebook and in browser windows. The move came late in the year, so only four of my ten favorite games fall into those categories. Next year I expect my list to be fully comprised of Zynga games.
Just kidding, Zynga will be long dead by then. Let's get to it, shall we?
---
Far Cry 3
I suppose I have to start with the title I choose as my 2012 Game of the Year nominee—a game I had absolutely no interest in playing prior to its release.
Far Cry 3 wound up on my PC because I was bored one weekend. I figured I would hop in, shoot a few things, get bored and eventually uninstall it to make room for some other multi-gigabyte game I wasn't really interested in. Instead I found myself drawn into the game, devouring it like some creature powered by open world adventure and animal pelts.
Before playing Far Cry 3 I had a lengthy conversation with a friend about how I felt my new focus on mobile gaming had ruined my desire to spend hours playing huge, time consuming console and PC releases. I was worried that my attention span had been whittled away to the point where if I wasn't constantly receiving one to three stars for performing simple actions I wasn't feeling fulfilled. Far Cry 3 proved that wasn't the case—I was just waiting for the right game.
Guild Wars 2
Could Guild Wars 2 be the last massively multiplayer online game worth getting excited about? There are no AAA MMORPG titles in the works at the moment, at least none that we know anything about (Blizzard's Project Titan is an amorphous blob at this point). This year's other MMO releases have fallen flat. Even the latest World of Warcraft expansion pack failed to capture my heart. I was Kotaku's MMO guy for years. Now the only MMO I am actively playing is Guild Wars 2.