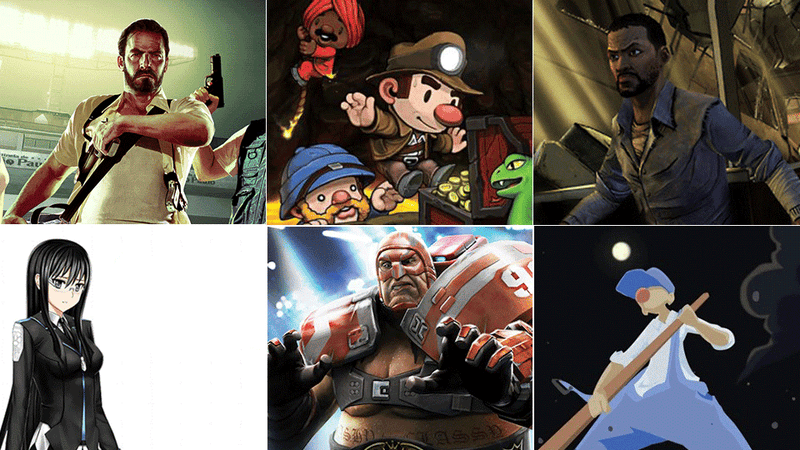 Last year was likely the weirdest year I've had, gaming wise. Sure, I played my share of big-budget titles, and some of these were surprisingly good. But I also started playing most of my games on PC—and because of that, I became privy to a world of amazing, sometimes absurd, sometimes very personal indie games. Consoles saw a similar rise of indie games, though these were more on the 'high profile' side.
I'm glad 2012 happened. My game of the year list is unlike any year before it. This is my personal list of notable games in 2012, in no particular order.
Max Payne 3
To be aware of a bullet: that is a powerful thing indeed.
Yes, Max Payne appeals to my more dramatic, maudlin side—the kind that only a teenager or a young 20-something could have. God, the world is so crooked. God, I hate myself a little and I can't stop dwelling on past mistakes. Recklessly indulge in vices out of helplessness. I can't control my life in the way I want to.
Hey, you get it, Mr. Payne. I chuckled at his characterization because, as ridiculous as it was, I could recognize myself.
But the real crux was in the bullets, the shooting. We've done bullet-time before, it's a popular mechanic. But the way the close-ups were framed this time around, the way we dwelled on how a bullet would burst and tear through flesh, the way an enemy went down—these things lingered. After a dozen hours I still found myself cocking my head a bit whenever a kill like that happened, somewhat horrified, somewhat intrigued, but fully captivated. What a vicious, vicious game.
More than this: it tied so well to the themes in the game. Max dwells. He can't stop thinking about how he's hurt people. He can't move on, he's zoomed in to his mistakes. That's exactly what the shooting here embodies. Max would look at his kills in this slow-motion, up close way.
Analogue: A Hate Story
Here is a game that seemingly has nothing to do with me. It takes place in deep space on an empty ship. You're supposed to figure out what happened to the technologically advanced society that once lived there. You find out that, mysteriously, society aboard the ship became super archaic. Nothing to do with us here, right now, in 2013, right?
And yet what Analogue says about how easy it would be for our society to suddenly revert to such archaic ideas is incisive. That's because something like the premise of the game has happened before; the game is based on a real period of time.