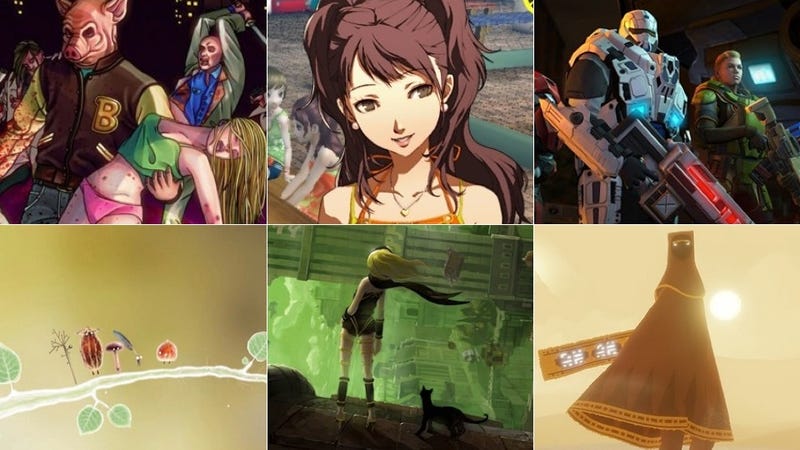 I played more games in 2012 than any other year of my life. It was a weird—but thoroughly wonderful—year, and one that upset a lot of my expectations. Games I'd assumed would be amazing fell short of the mark, while others came out of nowhere to become fast favorites.
This being a time well-suited for retrospection, I thought it'd be a good idea to write down my ten eleven favorite games of the year. (I tried to keep it to ten, I really did.)
Here they are, in no particular order.
---
Thirty Flights of Loving
Usually when people talk about Blendo's Thirty Flights of Loving, they talk about its brevity. What's most striking about this game's brief run-time isn't just that it's short, it's how much it manages to do in such a short time. By cleverly using hints, allusion, tropes and subverted clichés, Thirty Flights packs more drama and intrigue into 15 minutes than many games manage in 15 hours. It was one of the most memorable things I played all year, and something I'll be recommending to friends for years to come. (PC only)