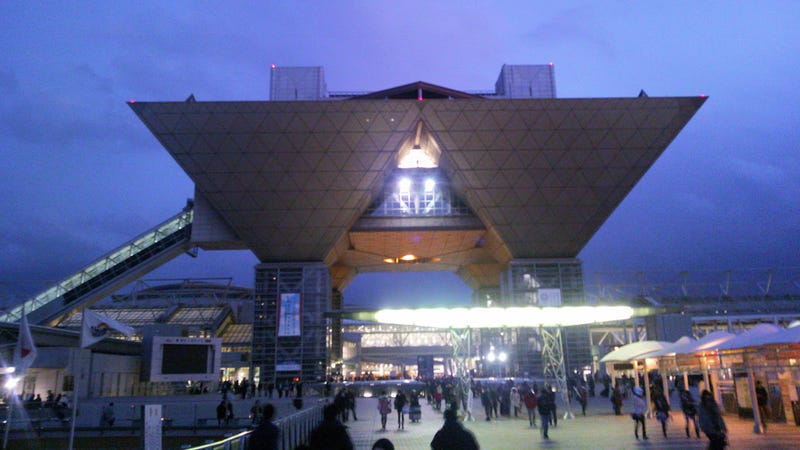 Comic Market, better known among the subculture in Japan as "Comiket," is currently a bi-annual 3-day event that takes place in Japan. This past December 29th to 31st was the 83rd Comiket, and Kotaku East had a chance to delve into the underbelly of what is currently the largest comic pop culture convention for the sale of doujinshi (independently written comics that generally copy or parody existing IPs) in the world.

Comiket been around for nearly 40 years (the first Comiket was held on December 21st, 1975) and through the years it's had its ups and downs and gone through a lot of changes. At present, the system of Comiket has solidified in the 3-day format, with different genres of doujinshi sold on different days. People come from all around the country (and in some cases, the world) to get books by their favorite doujinshi artists or purchase limited edition books or goods sold by the many game or anime companies that have booths there.
The day generally begins before sunrise with the very first train that arrives at one of the nearby stations (due to problems in the past ranging from littering to safety concerns, squatting overnight has been banned by the Comiket even organizers—though this doesn't keep some over-eager buyers from finding ways to spend the night for a chance to be first in line). From there, people begin to line up at what is currently the regular Comiket location, the Tokyo Big Sight.
People will line up in these tremendous crowds for hours, and any chance not to have to is a welcome thing.
A good friend asked me if I would be able to help him at his table at Comiket 83, so I was able to bypass the bladder-rupturing lines this time and go straight to the halls without any waiting. People will line up in these tremendous crowds for hours, and any chance not to have to is a welcome thing. It's like flying business class: once you've tasted the luxury, you can't go back to economy class. The Comiket organizers frown upon it, but some artist circles will give away to friends or even sell extra tickets on online auctions. And there's no shortage of buyers. Most circles won't sell books before the doors open, but just a chance to be able to be first in line at one of the popular circles or one of the company booths is something many fans dream of.