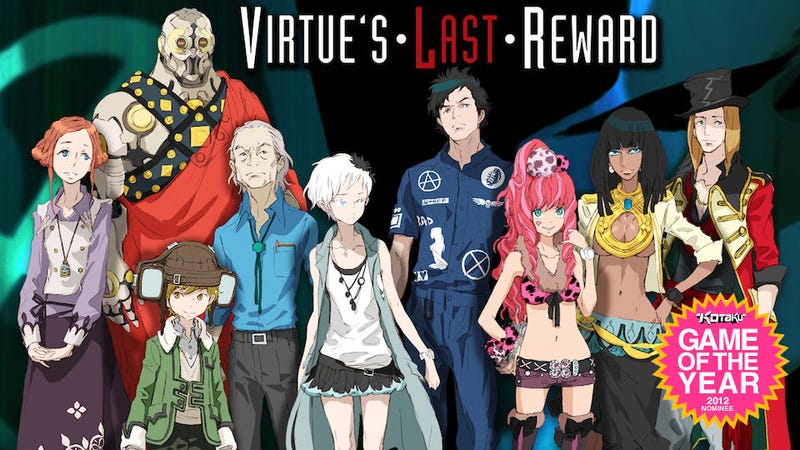 To describe why Zero Escape: Virtue's Last Reward was my favorite game of 2012 is to describe why I fell in love with games in the first place.
I fell in love with games not when I first played the Nintendo Entertainment System, on which I mastered Super Mario Bros. 3 and Bionic Commando and Faxanadu and a great number of other games, but a few years later, when I was 6 or 7 and picked up Final Fantasy IV, then called Final Fantasy II, for the adorable Super Nintendo. Final Fantasy IV blew my mind. Here was this game, and it wasn't just a game, it was an experience. It was an interactive story with characters and villains and betrayal and a world that felt just as real to me as anything I could touch or taste or smell.
It was while playing Final Fantasy IV that something inside of my tiny six-year-old head clicked and I realized, hey, games can actually do what movies and books and TV shows can do. Games can make me feel something.
So it is for Virtue's Last Reward, the game that made me feel the most this year. Virtue's Last Reward, an adventure game that most people call a "visual novel" because it's roughly 15% game and 85% book, tells the story of nine people—nine fascinating, flawed people who I call "people" and not "characters" because the writing is that good—who are imprisoned in a strange facility and forced to participate in a sadistic experiment called the Nonary Game.