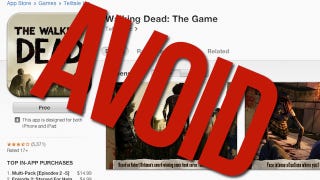 Happy new year. I'd like to start the year by helping you avoid a mistake I made in 2012. But let's rewind one more year, first, ok?
In 2011 I had the good fortune of playing The Elder Scrolls V: Skyrim on a machine that wasn't the PlayStation 3. I played it on an Xbox 360, but I just as well could have played it on a PC and experienced the same benefit of avoiding the version of one of 2011's top games that made its players miserable.
Skyrim on PS3 was a mess. It was laggy. It crashed. It had problems in its launch month. Patches and updates still left it underperforming a month later, in December. In February, the game's lead creator was still having to explain just what in the world had gone so wrong. But by that time, many people had declared Skyrim Game of the Year for 2011 (it was a runner-up for us).