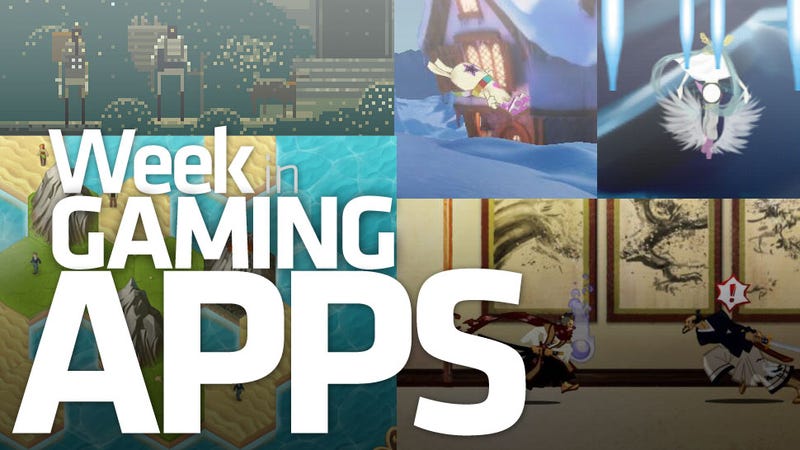 It's been a good run, but this is it: our final collection of worthwhile mobile games and Gaming Apps of the Day of the year. If this were a television show I'd cut to a montage right about now.
Yep, still not a television show. Instead I'm stuck telling you about the games I've played this week that I didn't get a chance to write about this week. The games I would have written about had it not been for sick children and holiday madness. The Sector 11s and the Ronins, battling bears and sushi chef action heroes.
I'm looking forward to a new dawn of mobile gaming around the corner in 2013. Until then, here are the games you should huddle around for warmth while waiting for the sun to rise.
---
iOS
A pungent combination of running and slicing live fish.
It's a roller-skate racing game featuring a stuffed rabbit wearing a rainbow scarf. Of course I played this.
Another auto-running and slicing game, only this one has sharp, stylish graphics and a nice bit of challenge to it.
Android
Battle Bears Royale (also on iOS)
A competitive online shooter with colorful cartoon bears. I'm actually rather good at this. How odd.
A hex-based puzzle game with a steampunk vibe. Normally not a fan of steampunk, but the gameplay is simple and compelling enough for me to overlook it.
Crafted by Ian Umemoto, otherwise known as Yume Apps, Sector 11 is a shoot-em up split up into more than 70 mini-levels. It lacks polish, but it's not too shabby for a one-man indie effort.
Superbrothers: Sword & Sworcery (also on iOS)
One of the greatest games for the iPad and PC is now on Android devices. I mentioned it earlier today, but in case you missed it I am mentioning it again.