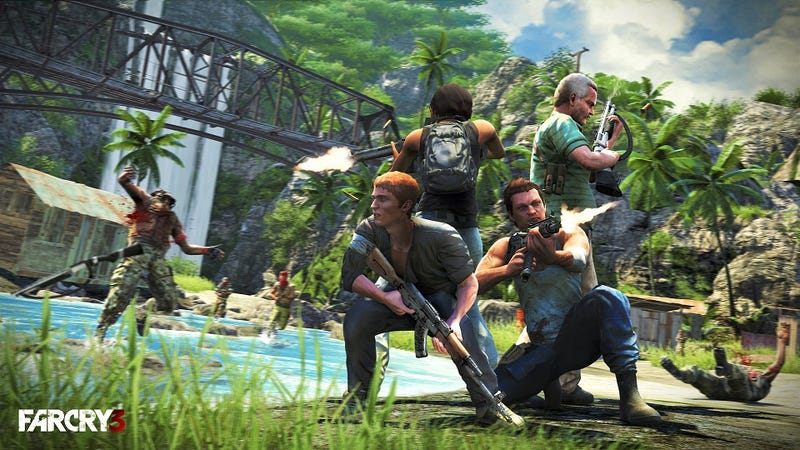 "So what is this game?"
Seems like a simple question, right? Usually there's a simple answer: "It's a platformer where you save the princess by jumping through deserts and oceans." "It's a sci-fi shooter. You blast away aliens." "High-school simulator meets dungeon-crawler."
Far Cry 3 is a little bit harder to define. Maybe that's why I like it so much.
I started playing the third Far Cry over the weekend, and although I haven't gotten very far just yet—I've played maybe three, four hours?—I'm already in love with the Rook Islands and all of the things you can do there.
Kirk already did a great job describing the feeling of playing Far Cry 3 in his review, but I wanted to write up a few quick thoughts of my own.