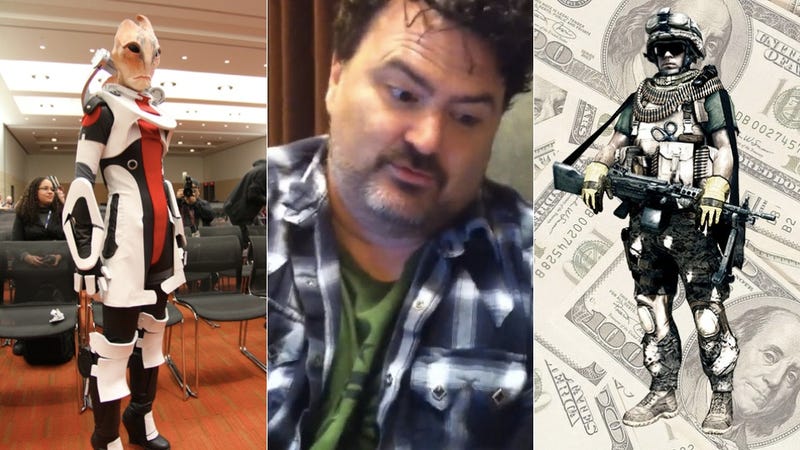 I'm obsessed with video games. No news flash there. I can mark months of my life with the games I've played, the games I heard about, the new systems I got or the articles about video games that I wrote.
For me, it's games, games, games all the time, which is why, when I look back on 2012, I can see it through the filter of games.
What follows is my gaming year. I'd love to know yours:
January
This is a crazy month because, suddenly, I'm in charge of Kotaku. No pressure!
---
February
On the eighth of the month I land in Las Vegas and am waiting for a cab to take me to the Red Rock Hotel & Casino for the DICE summit, an annual gathering of various captains of the gaming industry and assorted press barnacles like me. While waiting on that taxi line I spot game designer Tim Schafer and a contingent from his studio, Double Fine. One of them tells me that they might have a news item for me shortly. A couple of hours later, they've tipped one of the most influential dominoes in the year by launching a Kickstarter campaign for a new Double Fine adventure game.
A day later, during a break in the DICE summit, Schafer and I sit for a brief interview. Our interview lasts 22 minutes, including an interruption from Leisure Suit Larry creator Al Lowe, who will later launch a Kickstarter of his own. During those 22 minutes, the Double Fine Kickstarter earns $23,000.