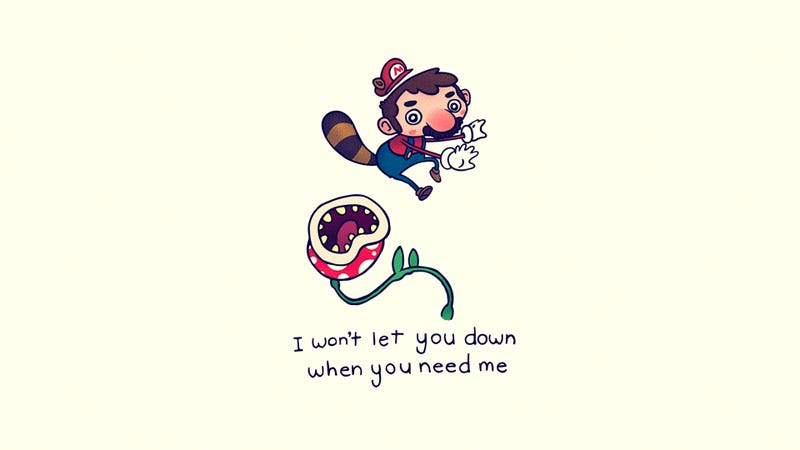 Welcome to the Best of Kotaku, where I round up all of this week's best content.
Up above is a cute and, oddly, heartwarming Mario gif. It's the adorable handiwork of Paperbeatsscissors, where you can find more cute and oddly heartwarming Mario gifs.
Moving on to our Best Of content this week, we kick things off as usual with a comment from the community.
---
Our favorite comment of this week comes to you from Troy Themed Gimmick Account: La Araña Discoteca, in response to Jason's role-playing text game: