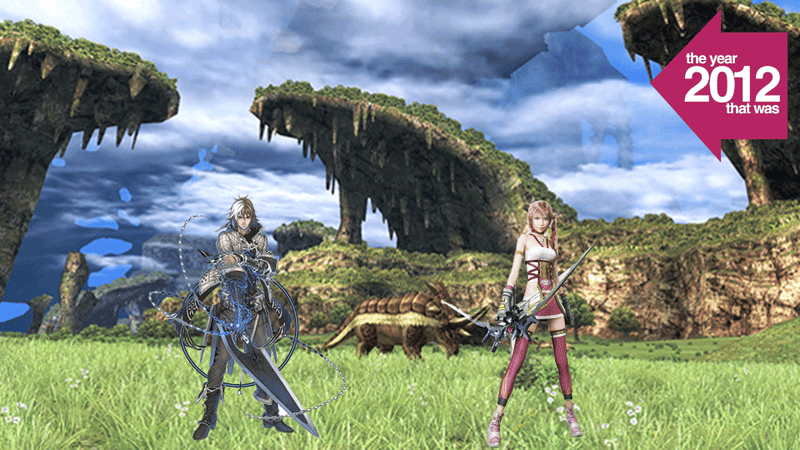 It's been a strange year for JRPG fans.
On one hand, the genre seems to be doing just fine: we finally got our hands on games like Xenoblade and The Last Story, the 3DS and Vita are full of JRPGs, and companies like XSEED and Atlus are cranking out niche Japanese games on a regular basis.
On the other hand, it's hard to escape that feeling of gloom as more and more Japanese RPGs are trapped in Japan, never to see American shores, while companies like Square Enix evolve from RPG powerhouses into phone-game factories.
So as we head into 2013, let's take a look back at the year in JRPGs.
2012 started off with an odd sort of bang, as we saw a new console Final Fantasy game for the first time in a few years. Well, technically it was new. Final Fantasy XIII-2, a direct sequel to Final Fantasy XIII, felt less like a brand new experience and more like an apology for its predecessor. Gone were the straight-line dungeons and townless scenery; FFXIII-2 was packed with sidequests, NPCs, puzzles, and all the other RPG elements that Final Fantasy XIII lacked.
I didn't care much for Final Fantasy XIII-2—the combat was fun, but the characters were seriously grating—which is why I got a little depressed when I looked back through the year and saw that it was Square Enix's only non-portable RPG release of 2012. Sad.
February was perhaps the best month of the year for JRPGs, as it was the month that I first started Random Encounters, your weekly guide to all things JRPG.