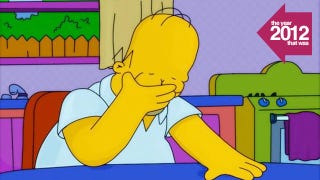 2012 was a hell of a year for video games. We got a ton of fantastic games to play, surprises of all shapes, sizes, and colors. It was also a year of upheaval, when things often didn't go according to plan, and when many a game failed to live up to expectations.
It's not that we're difficult to please. Well, it's not just that we're difficult to please. But when a publisher or a developer tells us something's going to be awesome, it'd better be awesome.
And so it was with an odd combination of sadness and relish that we assembled this, our list of the biggest disappointments of 2012.
Keep in mind that this list was discussed by everyone on staff, so some of the opinions may stand in contrast to other articles, reviews, and criticism we've run throughout the year. And we didn't hate everything: We'll have an equally lengthy list of the best surprises of 2012 next week. (Update: here it is.)