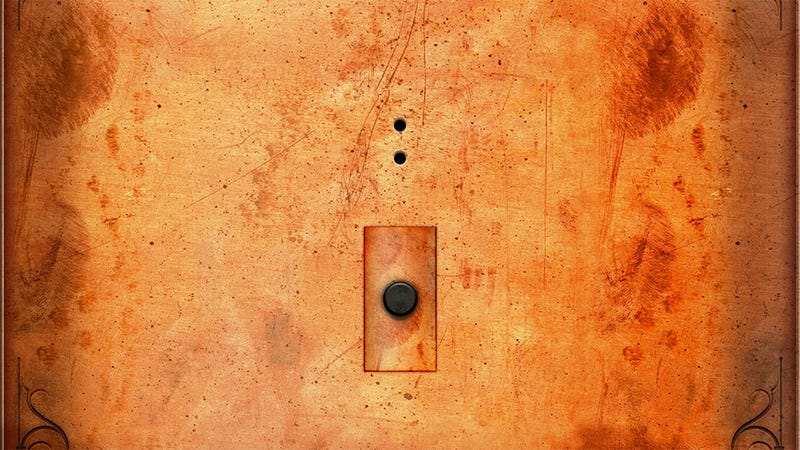 I have stared and poked at this image for more than an hour over the past two days. I touch it, a red card pops up and a buzzer sounds. I have no idea what to do here, and The Icarus Box isn't keen to tell me.
The Icarus Box is a puzzle/horror/mystery game for the iPad. The story revolves around a man discovering the history of his family after inheriting the family home, located a short walk away from the cliff that a large percentage of his forebears have thrown themselves off of. Armed with that knowledge I would have avoided the home altogether and just let the lawyers deal with selling it to another family of lemmings, but the main character here, concerned there might be something valuable lurking inside, decides to check it out first.
Much like The Room, The Icarus Box is a mystery game involving a puzzle box, only instead of a 3D view, each puzzle is presented as a full-screen affair of marred wood and gears. They call it steampunk—I suppose it fits.