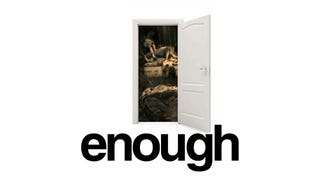 I think I am done. I have been an avid gamer since I received my first system—the then-just-released NES—when I was six. From the moment I picked up the light gun and downed my first duck, I was hooked.
For nearly 30 years I have squashed anthropomorphic mushrooms, cleaved zombies, and eviscerated the avatars of faceless gamers from around the world. I have no interest in any of that now. Not after Friday.
I was in college during Columbine. I remember sitting in my dorm room watching kids, just a few years younger than me, running for their lives as police descended upon their high school. I remember thinking how nightmarish it must have been for all involved—then turning on my N64 for a round of GoldenEye with my hall-mates.
Unfortunately, less than 10 years later, I would witness that nightmare first hand here at Virginia Tech. I was a journalist for a local newspaper, and being familiar with the campus as a recent alum, I was sent to cover the reports of a shooting on campus. Little did I know what I was walking into.
The horror of the day's events, as well as my personal connection with the campus, wrecked me emotionally.
I thought I was going in to report on a double homicide. Something along the lines of a domestic dispute. Truth be told, I wouldn't have even covered it had our primary reporter not been sick.
As I drove into the north end of campus (purely by happenstance, because I knew I could sneak my car into a lot and not be ticketed), I began to count the number of ambulances speeding away from campus—I stopped when I hit double digits. That is when I knew something horrible had happened.
Once on campus the silence—broken only by sirens and a pre-recorded safety alerts shouting from outdoor speakers—was haunting. First responders carrying victims. Students looking shell-shocked. A police officer nearly drew a gun on me because I couldn't get my press pass out in time and I was (apparently) somewhere I shouldn't have been.
What I remember most was how God-awful cold and windy it was that day. Wind so bad it felt like it could cut through you.
The horror of the day's events, as well as my personal connection with the campus, wrecked me emotionally. Before April 16, games were an escape for me. As someone with social anxiety disorder (nothing horrible, just requires a little Paxil and some fresh air), I have always felt more comfortable by myself, so video games have always been something I have turned to for better or worse.
But after the shooting, there was no escape for me. My feelings about what happened, what I saw, heard, had to report, would not leave me. They became a part of me. A part of my history.
I fell in love with this hobby from the moment I set foot on campus in 1997, and now that memory is scarred.
I don't want to explain to my son why daddy is shooting the guys on the television. Why that's okay, but when it happens in real life, people cry.
My final class, ever, at Tech was on 2nd floor of Norris Hall, where the massacre took place. Not to sound over dramatic, but it is like a better part of my teens and 20s died that day.
After that day, I went through a period, six months or so, where I hardly played anything. Slowly, my world returned to "normal," and eventually I was able to again enjoy the release my favorite hobby provided.
Unfortunately, there is no going back now. Not this time. Everything's different.
First of all, I'm 33, and the time I have to game has been drastically cut in recent years. Suddenly, the thought of staying up for some online exploits in Call of Duty falls a distant second to getting some much-needed sleep.
But second, and most importantly, is my almost-two-year-old son. The children killed in Newtown were only a few years older than him. 20 little kids, no different than my own, are gone. All because some very disturbed individual was doing his own, real life perversion of what we do online every day.