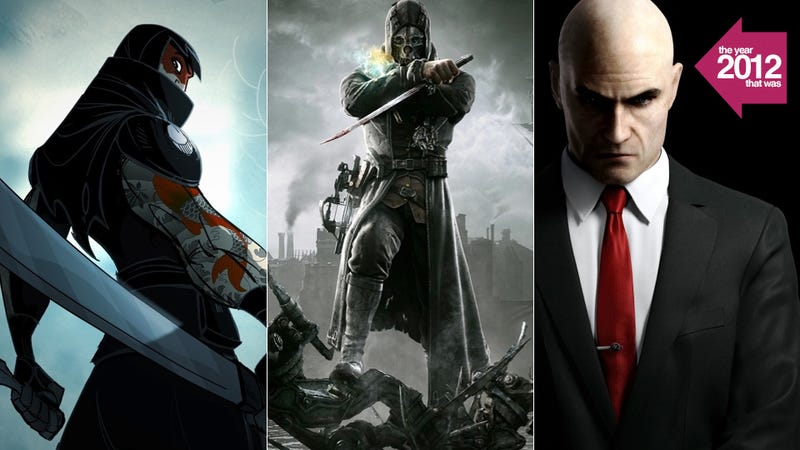 2012 was a banner year for stealth games. From January up through December, we got to play a healthy variety of games involving dozens of different types of sneaking, skulking, lurking, and sklurking. (It's a thing.)
You could say that these games… crept up on us.
We really… didn't see them coming.
Jason and I have already talked at length about why we love stealth games. While many video games set a series of systems in motion and toss you into the middle, stealth games operate a bit differently. They're about staying outside of those systems, creeping about the periphery while poking here, prodding there, and deciding how to engage. You really play with stealth games, and that's what lends them their unique rhythm and makes them so satisfying.