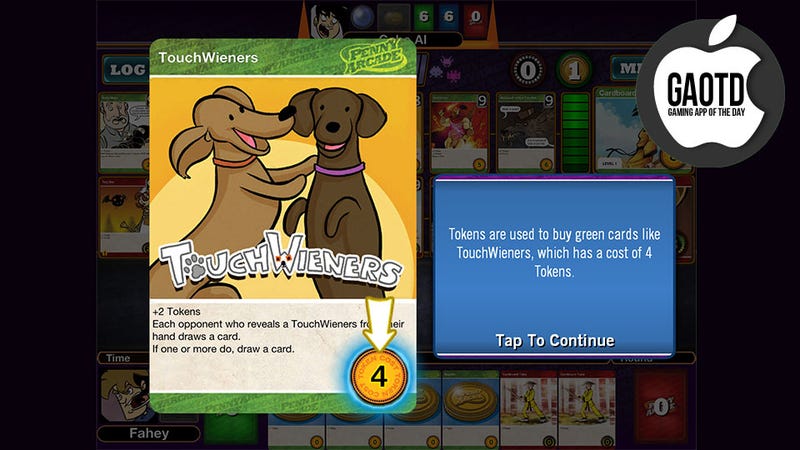 I've been wanting to play the Penny Arcade card game from Cryptozoic Entertainment for ages. At this year's San Diego Comic-Con I spent a great deal of time wandering past the Penny Arcade booth, holding the cards in my hand or casting longing glances from afar. Had Jerry and Mike noticed me there, they might have been assumed I was stalking them.
And I was. I also wanted to play the game, though, and since Playdek hasn't released an iOS PA Stalking simulator, we'll stick to the virtual card game they've just released, finally giving parental shut-ins like myself a chance to play.
That's what Playdek does, after all. They give folks like me, whose friends only exist on the internet and are defined incredibly loosely, a chance to enjoy all the wonder and strategy of deck-building card games. They did it with Fluxx. They did it with Ascension. Now they've done it with Penny Arcade the Game: Gamers Vs. Evil.