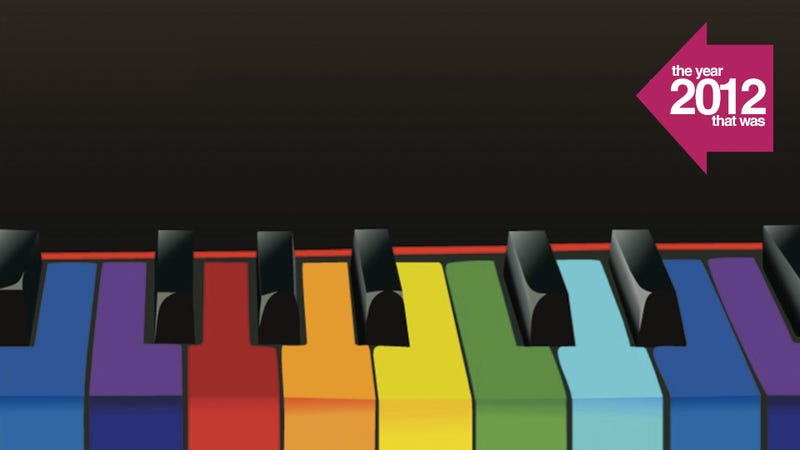 You press a button, and the beat drops. Forward you fly, straight into the perilous unknown, beats pushing against your eardrums as you push back against the controller. Tempo and harmony swim together, and you lose yourself in the rhythm of play.

2012 has been a fine year for video game music. The finest in recent memory, I'd argue. We've seen soundtracks of every shape, size and tonal color, compositional collections complementing games that have incorporated harmony and discord in ingenious, exciting ways.
Granted, my affinity for this year's music is at least in part because it was the year I started running Kotaku Melodic, and so my awareness of all things musical and video gamey has been at an all-time high.
But as the list below demonstrates, this year was something special any way you look at it. It was a year in which game design and music composition moved ever closer, where composers and instrumentalists played vital roles in development teams, and where game-makers demonstrated a greater than ever understanding of the many things video games and music have in common.