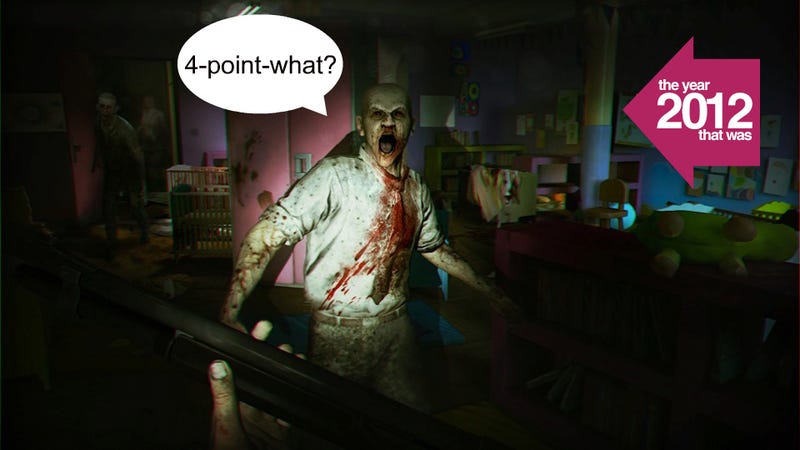 Some games are great. Some games stink. Some game reviews are great. Some of the scores of them stink, too.
As 2012 draws to a close, let's take a pause from all the holiday cheer to officially gnash our teeth over the worst reviews—no, the worst review scores—of the year.
These aren't the games that scored the worst on the merit of them sucking. These are the game review scores that seemed so out of whack that they made you wonder if we'd moved off the base-10 counting system.
I'll go first.
I've got my incredulity-sense targeted at the gents at IGN and GameSpot, who scored the innovative, fun, super-hard, and smartly quasi-online Wii U launch game ZombiU with scores of 6.3 and 4.5, respectively. Say what?