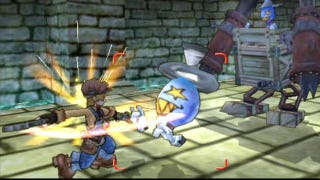 Flowers bloom. Beaches fill with people. Leaves fall from trees. Suddenly, it is Christmas time and another year has passed—another year of me not making Dark Cloud 3.
"Why would you ever even make Dark Cloud 3?" you might ask me, referring to a possible sequel to a terrific PlayStation 2 role-playing game from the Professor Layton people at Level 5.
"I have no plans to make Dark Cloud 3," I'd respond, chortling, since, hey, isn't that what game companies always say when they just don't want to give a straight answer?
Look, I don't make video games. I report about them. But ever since I interviewed the folks at Level 5 in October of 2009, I get e-mails from people who hope I will do it. I think they're getting their wires crossed.