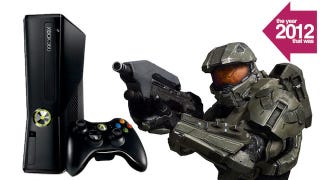 As the year winds to a close, it's becoming possible to get some perspective on just what happened in gaming this year. If promises were kept, expectations met, games loved, or trends followed. What exactly were the major companies up to in 2012?
One company managed to stay busy while avoiding perhaps the one thing people wanted most. Though it was missing the obvious signifier moment—the announcement of a new console—2012 was nonetheless a year of change for Microsoft, as a game company and otherwise.
With Gears of War in an off year, Microsoft returned to the story and title that started it all, as Master Chief kicked off a new trilogy in Halo 4. Meanwhile, they were doing a complete revamp on their home and mobile software as Windows 8 was rolled out. Following this trend of change, CEO Steve Ballmer took the axe to Windows president Steven Sinofsky, who had been the heir apparent to the Microsoft throne, forever altering the timeline.