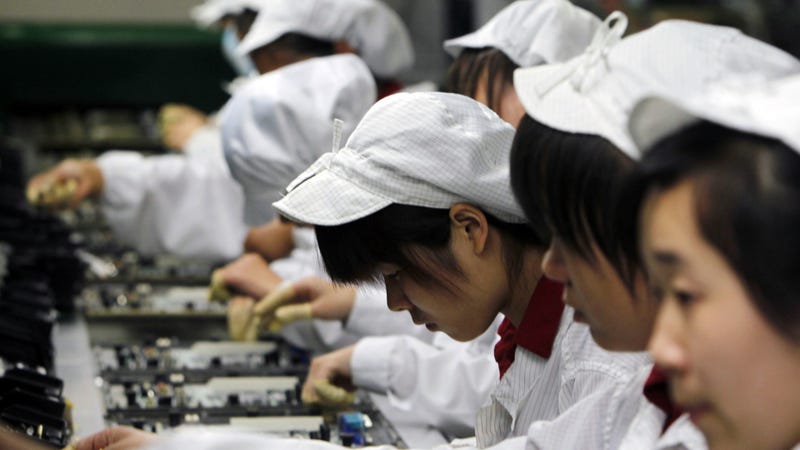 The Taiwanese tech manufacturing giant, Foxconn Electronics, is rumored to be starting up manufacturing plants in the US next year, moving away from its long time "home" base of mainland China.
According to rumors floating around the internet, mostly courtesy of the Taiwanese Digitimes, Foxconn is planning to start up factories in either Los Angeles or Detroit. All of this comes closely at the heels of Apple's recent announcement to have part of their Mac computer line manufactured Stateside.
In an interview with Bloomberg Businessweek, Foxconn spokesman Louis Woo said that Foxconn was indeed looking to start up factories in the US.
"We are looking at doing more manufacturing in the U.S. because, in general, customers want more to be done there," Louis Woo, said in a phone interview with Bloomberg. He declined to comment on individual clients or specific plans.
The rumors indicate that Foxconn is moving towards manufacturing in the States to satisfy clients who want the "Made in America" stamp. Currently Apple products assembled by Foxconn bear the epitaph, "Designed by Apple in California, Assembled in China."
As of right now there is no validity to the rumor apart from Foxconn looking to set up shop in the US. The Detroit Free Press received a very generic and bland statement from Foxconn stating that the company is looking at multiple sites for its manufacturing.
Foxconn or Hon Hai precision is a Taiwanese company that became famous in the early 90s for its contract work with technology companies has been in the spotlight in recent years due to controversies with its factories in mainland China. In 2010, workers at Foxconn's mainland plants committed suicide over poor working conditions and low wages. Just earlier this year Foxconn had two incidents take place in their factory campuses as well; one was a full blown riot and another a scheduling conflict.