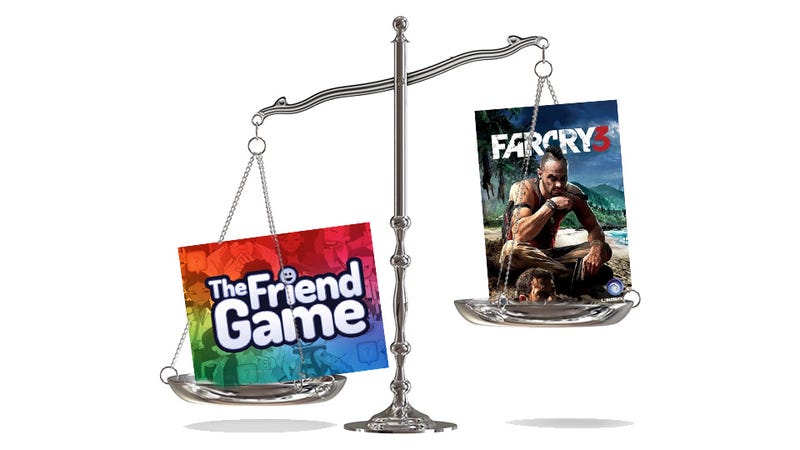 You know how people ask where you were when something important happened? Usually it's for really huge things—a big baseball game, an assassination, a presidential election. They tend to be generation-defining things, stuff that permeates our cultural consciousness.
For games it might not be so much "where were you" but "what game were you playing?" And last night, it happened; I had one of those moments where I became particularly aware of something important, something that captured a shift that's happening in games right now.
I had a choice between two newly-released games: one, a highly-lauded triple-A game. Far Cry 3. The second, a Facebook game. The Friend Game. I'd been playing both that day, so I had a good sense of what both offered. At first glance, they are absurdly different games that might not seem equatable: one is an open world first person shooter. The other is a Zynga game where you get to know your friends.