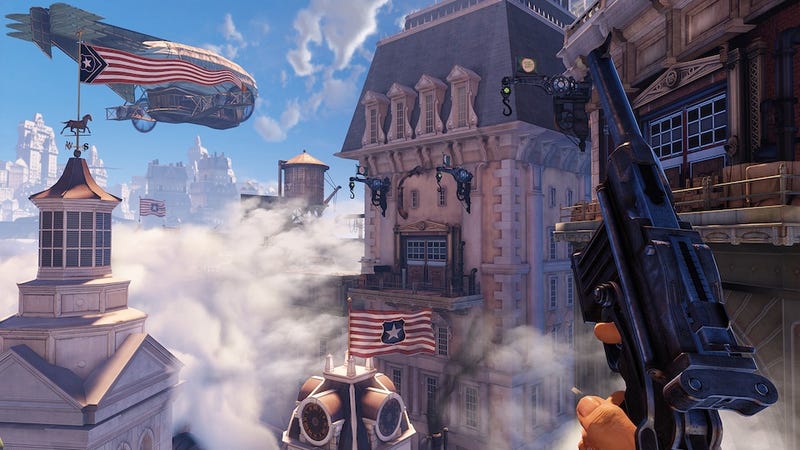 We've all waited a long time for a new BioShock, an even longer time for one overseen by Ken Levine, whose Irrational Games studio created the original 2007 sensation.
On Thursday in Los Angeles, I didn't have to wait any longer. I got to play BioShock Infinite, from the start, on a PlayStation 3. I had my laptop nearby, and after admiring the game's intro, I cracked it open and decided to not-quite-liveblog my experience playing the game. I did this back in 2011 for another game and figured I'd try it again. So what follows are my notes and ideas, typed out in real-time as I played, cleaned up a tiny bit for clarity so you can read through them.
Folks, the game is shaping up very well. There will be plenty of spoilers here, so if you want to go into the game knowing nothing, please move on to the next Kotaku article. But if you want to know how this game plays, come along for the ride. Don't worry. I left out a lot of cool stuff and really couldn't type out a 10th of the interesting stuff there is to see in the game's opening levels... Hopefully, you'll get to see for yourself when the game hits in February March next year.