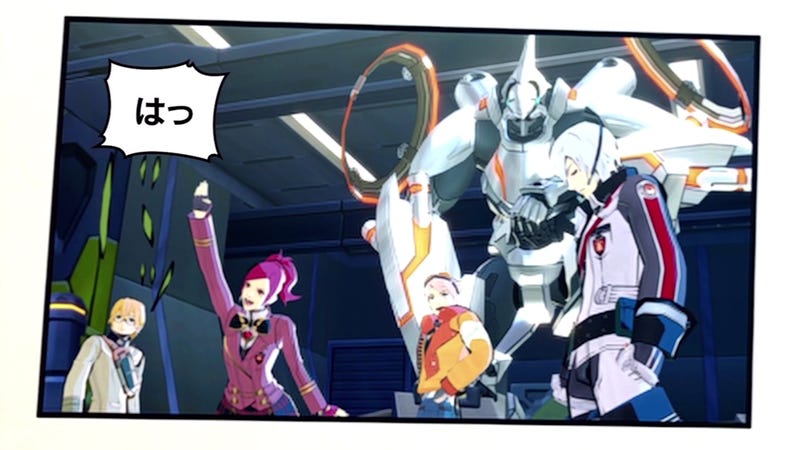 E.X. Troopers is a spin-off title to Capcom's Lost Planet series. Like the main series, it takes place on the thawing ice planet of E.D.N. III. Yet, even one single glance at the game is enough to tell you that this is not Lost Planet as you've seen it before. Instead it's a manga-style, flashy, over-the-top story of a boy and his giant robot. And while the deviations from its parent series are extreme (for better or for worse), there is plenty to love in E.X. Troopers.
Good — That Awesome Manga Flair
The art style is hands-down the best (and most striking) feature of E.X. Troopers. The bright cel-shaded graphics are a joy to look at and the manga framing of the cutscenes is a creative way to tell the story. Better yet, the game looks just as good in battle. And despite the constant explosions and the flash of weapons fire, I never felt lost as to where I was and what was going on. In other words, E.X. Troopers is eye candy at its finest.
Good — Simple to Pick Up and Play
Rarely are big budget games these days as easy to play as E.X. Troopers. You lock onto a target,
shoot it, and dash around to dodge enemy attacks. You can equip two different weapons before each battle and, as everything has unlimited ammo, you can just shoot to your heart's content—though there is always a short wait as you reload. Even as the battles get more complex and enemy-filled, the controls live up to the challenge—despite their simplicity.