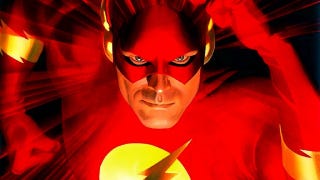 As news goes, the Video Game Awards are more about the future games they will tease than the existing ones they honor. Kotaku will be in Los Angeles on Friday covering the gala. Here is an internal chatroom discussion among Stephen Totilo, Luke Plunkett, Mike Fahey, Kirk Hamilton and yours truly as we try to pin down the most expected unexpected announcement of the evening.
Stephen T.
so I'm speculating but I must say that I love my theory that Rocksteady will debut their new game during the VGAs
Stephen T.
Geoff [Keighley] lines up tons of WBIE exclusives for each show, he got Arkham City in 2009 and I think again in 2010. Rocksteady HAS to be due for a new game in 2013...
Fahey M.
Justice League
Luke P.
Superman?
Fahey M.
video game poison!
Owen G.
Aquaman
Fahey M.
Ecco the Dolphin: Now There's a Guy
Stephen T.
There is a Superman movie coming out in the summer....