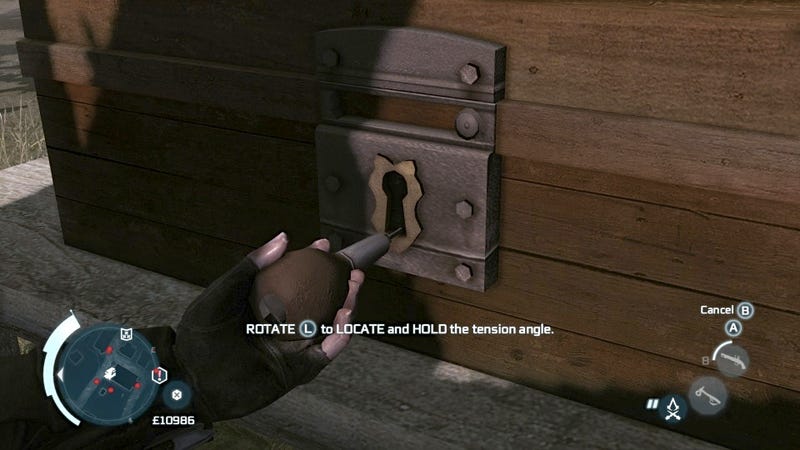 I've picked so many locks in so many video games. In sewers beneath medieval castles, in cyberpunk prisons, in futuristic alleyways and warehouses, in banks and embassies and spaceships. I've seen so many video game lockpicking minigames I could spit.
---
I've balanced tumblers and teased open locks.
I've broken thousands of precious lockpicks, which are often difficult to replace.
I thought I'd seen every kind of lock the virtual world could throw at me. And so when I fired up Assassin's Creed III and quickly found myself faced with yet another type of lockpicking minigame, I immediately blanched. Really? Yet another video game developer wants to take a shot at this?
And yet... I've found that I love picking locks in Assassin's Creed III. Connor isn't the most sophisticated lockpicker around, but that's actually what makes it great. Check it out:
That's me picking a lock in New York. (And of course, note the bizarre, looping audio in the background). Picking locks in ACIII works in three stages. First you turn your left thumbstick to find the tension angle until it clicks, then you twist the right thumbstick until the raking angle clicks. Crucially, you have to hold the left thumbstick in place while you turn the right one.