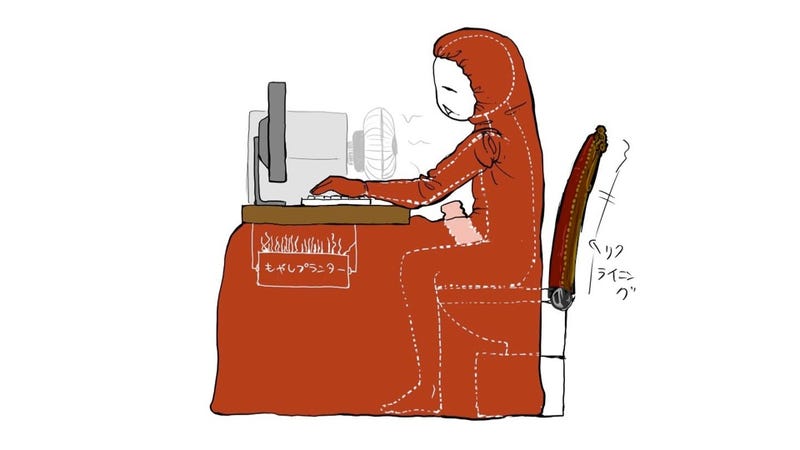 Sometimes you settle in for some PC gaming or web surfing. And you just don't get up. You can feel your bum go numb and the chair meld into your skin. Surely, you know the feeling.

If so, maybe the above internet-produced desktop design would appeal to you. And if it appealed to enough people, it would probably end the world as we know it. Meh, who needs that anyway? We've got computers!
"Haijin" (廃人) literally means "a disabled person" in Japanese. However, it's now also being used to describe those who are addicted to online gaming, "netoge haijin" (ネトゲ廃人). The term first appeared in 2009, when the Japanese media started reporting about those who played lots of online games. Some of the TV news pieces were questionable, like this 2010 report, which featured one gamer with a bottle to urinate in.