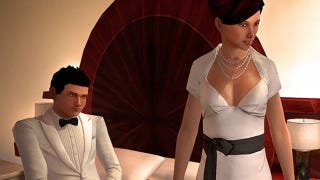 It feels like an age ago, and in gaming terms I guess it was. The launch of PlayStation Home, one of the cornerstones of the PS3's launch era, was meant to usher in a new kind of online interaction. A place where the connectivity of Xbox Live could be turned into a virtual world, blurring the lines between community and the games they play.
And for a while, this was the case! Sony live-streamed press conferences and shows into the service (which to its credit it still does), Warhawk tried to bring its strategic features into Home, and most of the junk you could buy was related to video games.
But over the years, Home has changed. It never really caught on. It's a profitable service for Sony (and the third-party companies creating content for it), sure, and people use it, but it's hardly the bedrock of the PS3 community it was supposed to be. It's certainly no Xbox Live, and even Nintendo's fledgling online service seems to have more meat on its bones.