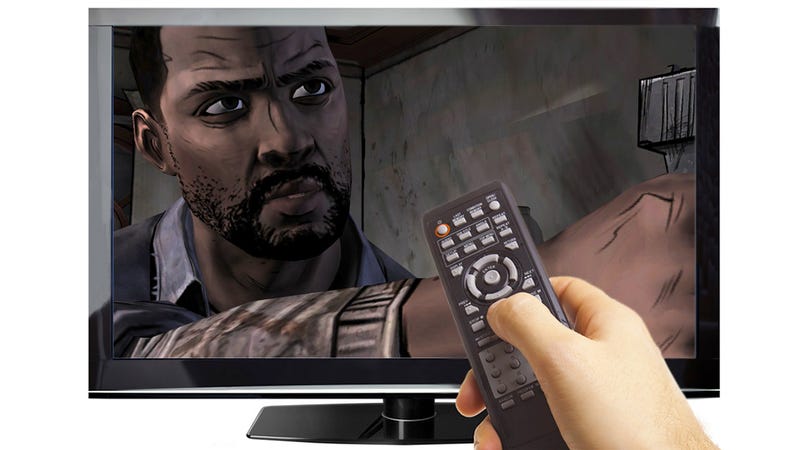 Telltale's fantastic Walking Dead game was a surprise for several reasons. Not only did it reverse the studio's reputation for middling-to-unsatisfactory games, it will no doubt be in the running for many a publication's Game of the Year award. It proved that good writing and characterization can carry a video game, that the point-and-click adventure game still had some life left in it, and that choice and consequence can feel vital and terrifyingly important.
And on top of all of that, its episodic structure may well signal a change in the way we consume games.
Looking back, it's hard to believe that the game premiered back in April. It feels like it's been with us for a lot longer than that. Over the course of seven months and five episodes, we all became wrapped up in the harrowing, zombie-filled story of Lee, Kenny, Duck and, of course, Clementine. With the release of last week's season finale, the story that began in April finally came to an end.
When I think back over those months, the most remarkable thing wasn't how good The Walking Dead was, it was the way we all experienced it. Every six weeks or so, a new episode would come out. We'd all quickly play it, and then talk about it, and anxiously await the next one. In that way, it was unlike any game I've ever played.
The debut, "A New Day," impressed us with its credible characters and interesting dilemmas. "Starved For Help" threw up some schlocky thrills, but more importantly, demonstrated that the first episode wasn't a fluke, and that the series would likely be strong throughout. And the third episode, the emotionally devastating "Long Road Ahead," immediately put the game in the running for best-in-class.