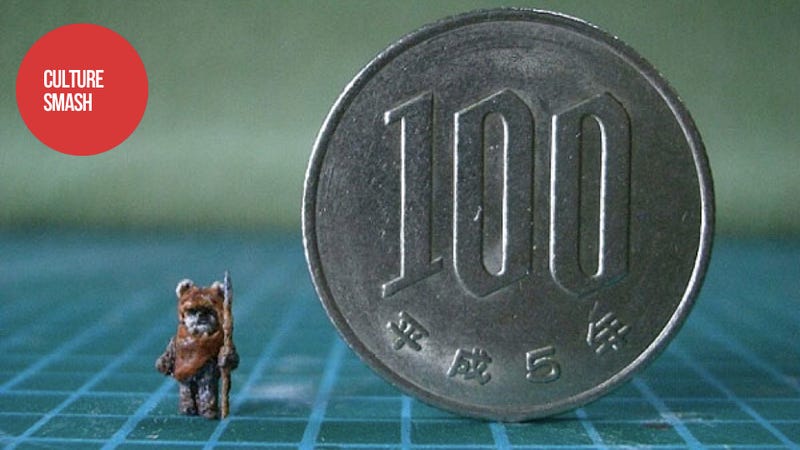 Welcome to the realm of dust particles and hair strands. Tinyland! It's also the scale at which some truly minuscule—and impressive—sculptures have dazzled Japan, a country with a long tradition of making things small.

For several years now, these carved figures have appeared on Japanese bulletin boards. The figures are called "100 Yen Coin Person" ("hyaku en dama no hito" or 百円玉の人). To give you an idea of scale, 100 yen coins are slightly smaller than a quarter.
Every once in a while the latest 100 yen carving appears online—and those all seem to be uploaded and done by the same anonymous (and extremely talented) artist, with the same background and photo editing style.
Kotaku has covered these millimeter figures before, when a Kyubey sculpture appeared online last year.The most recent sculpture, Girls und Panzer, popped up on Friday.