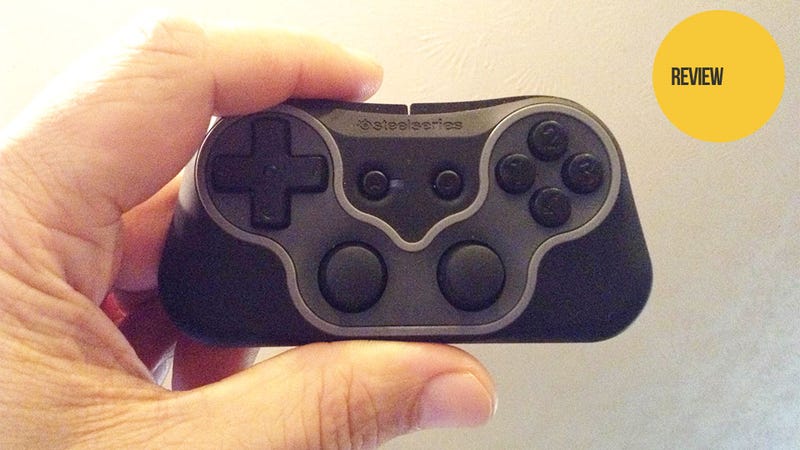 Nothing this small should work as well as the SteelSeries Free Mobile Controller does. Years of development have resulted in a tiny, pocket-sized controller that had me overlooking its small stature the moment I started playing a compatible game.
Finding a compatible game? Not nearly as enjoyable.
My experience with the SteelSeries Free controller at home closely echoes the experience I had with the device back in September, when I sat down with the company's chief marketing officer, Kim Rom, for some hands-on time. I am continuously amazed that a controller smaller than an iPhone can function at all, let alone feel so comfortable in my giant-sized hands. The tiny buttons are easily navigable, the analog sticks subtly textured to prevent slippage. Despite the small area, the back of the unit is contoured to accommodate a pair of crooked pointer fingers comfortably. SteelSeries' engineers' designed the hell out of this thing, and the end result is lovely.