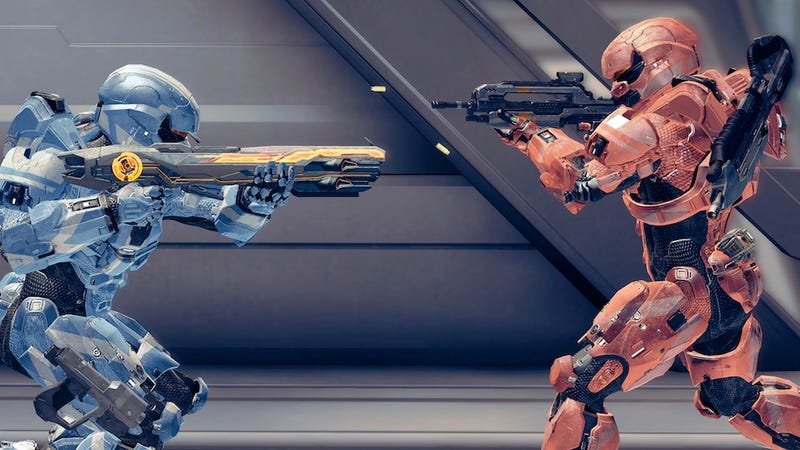 Now that Halo 4 has been out in the wild for over a week, it's proper timing to accurately assess its multiplayer prowess. I had a lot of fun messing around with the various modes during my review event, but how does being in a room full of gamers compare to lounging on my bed with my headset on?
It's just as much, if not more fun. But I don't partake in public chatting. I pick a group of friends I want to play with and we dive in together, in the safety of our Xbox Live party. But saying "it's fun" isn't quite enough to depict what the multiplayer is all about. So let's analyze.
Objective-Based Modes
You can break down Halo 4's multiplayer into objective-based modes versus straight-up killing modes. I'm much more of a killer myself, but I enjoy a good round of Oddball—where the objective is to hold onto the ball for the longest time—or Capture the Flag.