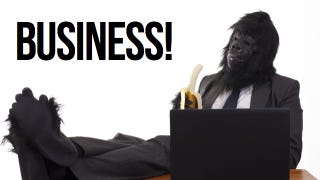 What's happened in the business of video games this past week ...
QUOTE | "There is a dark underbelly to Xbox Live."—Rob Fahey, former editor of GamesIndustry.biz, talking about what can be done to rescue Xbox Live and online gaming from abusive bullies.
QUOTE | "The idea that Microsoft would make a game console was so f***king nuts that it was just a joke."—Seamus Blackley, one of the co-creators of the Xbox, talking about the early days of the console and Xbox Live.
QUOTE | "Gamers have been hungry for new and better ways to play and this is it."—Scott Moffitt, Nintendo of America's VP of sales and marketing, talking about the Wii U and why it's going to be successful.
STAT | $1.4 billion—Amount spent on digital game sales (games, DLC, subs, mobile and social) in the third quarter, according to NPD; this beats the $1.07 billion spent on physical games in the US.
QUOTE | "Technology will drive gameplay, always." —Cevat Yerli, Crytek founder and CEO, talking about the latest edition of CryEngine and the upcoming Crysis 3.
QUOTE | "I always prefer lower pricing, so I can't say I'm happy."—Yves Guillemot, CEO of Ubisoft, talking about the Wii U's pricing, though he thinks it's cheap compared to an iPad.
QUOTE | "Differences in polygon count and frame rate may be hard to see, but anyone can spot the difference between $60 up front and free-to-play."—Steve Peterson, West Coast Editor for GamesIndustry International, on why next-gen consoles need next-gen business models.
QUOTE | "As we look to 2013, we relish the opportunities and challenges we face." —J. Paul Raines, CEO of GameStop, discussing the tough road ahead for the retailer in a shrinking market.