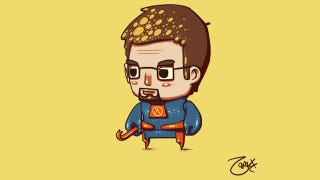 Welcome to the Best of Kotaku, where I round up all of this week's best content.
This week's best image is what I imagine baby Gordon Freeman looks like. Look at him. All adorable and rosy-cheeked. Go on. Look at him. knitetgantt's adorable creation was found with the help of Blue Dog's Eyes.
Moving on to our Best Of content this week, we kick things off as usual with a comment from the community.
---
Our favorite comment of this week comes to you from bakagaijin, who commiserates with harsh working conditions: