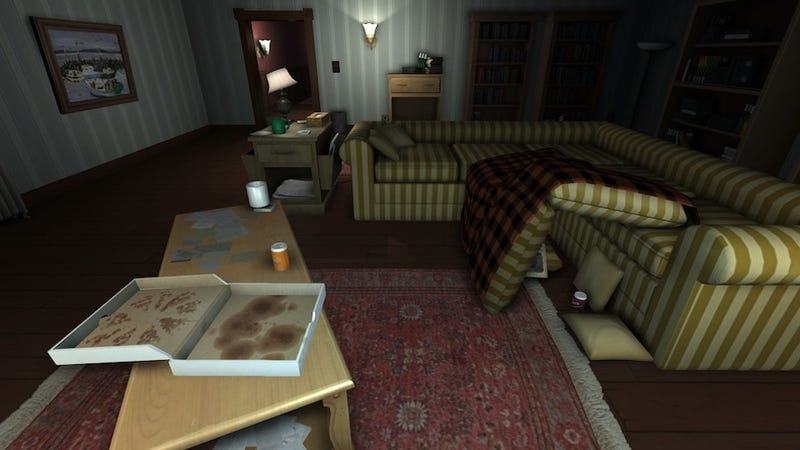 If you've played a game, you've probably encountered some form of environmental storytelling. In Left 4 Dead, safe rooms have notes scrawled on the wall from past apocalypse survivors, frantic missives to whomever comes along. In Fallout 3, a long-abandoned gas station reveals that its past occupant liked to play dominoes. And, perhaps most famously, the wall of a hidden room in Portal betrays the sinister nature of the Aperture test facility, and a vital truth about the cake.
Environmental storytelling usually exists alongside a game, a storytelling garnish to another, more direct tale. But what if environmental storytelling was the entire point of the game? That's the premise of Gone Home, an adventure and exploration game from the Fullbright Company, due out on PC, Mac and Linux in the second half of 2013. It's a game steeped in mystery and atmosphere, and one that hits a rhythm that isn't quite like anything I've recently played.
In the game, you play as a young woman named Katie who is returning from traveling overseas to her home in fictional Boone County, Oregon in 1995. She returns to find her house empty, with a note on the front door from her teenaged younger sister Sam asking Katie not to look for her. And that's the whole setup—players must then move about the house, picking up and examining items and gradually plumbing the depths of the building and learning the story of those who lived there. The house itself was partially inspired by Japanese "Haikyo" houses, abandoned buildings in Japan that can go undiscovered for years, leaving behind clues about their inhabitants.